Customer Comments and Feedback




Copyright © 2013, Sand-Paper-Pistol-Grips.com. All rights reserved.





"These are the best grips you'll ever find fer yer pistol!"
Bud S. from Pennsylvania - November 4, 2013
The grips arrived in perfect condition. Thank you for your incredible response in addressing my concern. Itís a rare experience to deal with a company with such great support for their products. I love your rubber grips, but I have to say that your Gusgrips are beyond any grip material that I have ever seen. As soon as I felt that material, I had to change out the rubber grips for the Gusgrips. Wow! Talk about tractionÖ They just weld your hand to the grip! I was very pleased to leave a 5 star review on Amazonís website for both the rubber grips and Gusgrips.
Jon from Connecticut - August 14, 2013
Just received my order for my S&W Shield. WOW! It feels like a glove placing better shots down range with my 9mm Shield grouping a lot tighter. I also had a chance to talk to the owner. Very nice conversation. Really cares about his product he's putting out there and he owns a Shield too. Can't go wrong. GOOD LUCK!
Matthew S. from Iowa - September 25, 2013 (Contact conversation from ebay)
I didn't even bother with the textured rubber. The other grips are amazing! (GusGrips MAX-R) It must be some kind of alien technology, cuz there's no way itís from Earth. I have yet to shoot it with a wet hand or completely submerged but the way it shot dry I can't imagine anything will compromise the shooters purchase on the pistol. Iíll hit you back after I water test it. Please tell me where I can leave you feed back or a review or something. People gotta know how amazing these are. (You can do it right here Matthew!)

Page 1
Our Custom Manufactured Laser-Cut Grip Enhancements Will Give You Unparalleled Control And Confidence With Your Polymer Framed Handgun In Any Situation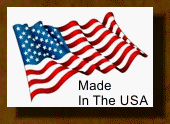 FAST-n-FREE SHIPPING with TRACKING