Home




Grip Enhancements for Polymer Frame Handguns



Sand Paper Pistol Grips - Grip Tape for Guns - Rubber Grips for Guns - Decal Grips for Guns - Tactical Grip Enhancements for Glock, Smith and Wesson, Colt 1911 & 1911 Clones. Made In Tulsa, Oklahoma USA


"These are the best grips you'll ever find fer yer pistol!"

Our Grips Provide:
A Faster Draw
Positive Retention
Unparalleled Control
Better Accuracy
Faster Follow Up Shots
More Confidence With Your Handgun
In Any Situation!

Sand Paper Pistol Grips manufactures custom
Raw 80 Grit
granulate,
Black Textured Rubber
, and our new and exclusive
SRG70
peel-n-stick decal style grip enhancements for CZ 75, Glock, Smith & Wesson M&P, Ruger, Taurus and Colt 1911, 1911 clones, and many more. New brand and model selections are added regularly. Click the
Products
or
Images
tabs above to see if your handgun is listed or to view images of a wide array of handguns with grip enhancements installed.
All of our products are peel-and-stick grip enhancements that will greatly improve the feel of your handgun.
What's Amazing Is That Such A Light and Thin Material Can Produce Such A Dramatic Difference!
Our Custom Manufactured Laser-Cut Grip Enhancements Will Give You Unparalleled Control And Confidence With Your Polymer Framed Handgun In Any Situation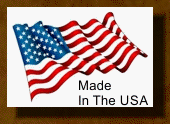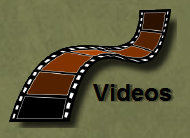 FAST-n-FREE SHIPPING with TRACKING

Copyright © 2013, Sand-Paper-Pistol-Grips.com. All rights reserved.
Click here to watch Nolan Outdoors review of our grip kit on a CZ 75 P-01 on YouTube!