About Us
About Us
Sand-Paper-Pistol-Grips.com's employees have been involved with firearms and the firearms industry in one form or another for over 50 years. Over time, we have participated in hunting, target shooting, long range handgun competition, reloading and gunsmithing. Our founder is a lifetime member of the NRA and was the IHMSA Production International Champion at the 1995 International Championship in Oak Ridge, Tennessee, and the first person to ever win an International Championship with a BF falling block handgun. (BF falling block - .30-30 Caliber, made by Eben Brown.)
We manufacture cut to fit peel and stick friction grips for an ever increasing array of polymer framed handguns. Please click the
Images
tab or the
Products
tab for more details and check back often for updated information.
Firearms that are manufactured with polymer grips have a tendency to be slippery whether the hands are sweaty or not. It is worse when one's hand is moist. Stick-on rubber grips and sleeves are great when your hands are dry, but nothing compares to the high quality friction gripping material that we use to create our decal style grips under any condition whatsoever. There is no appreciable increase in grip size and the feel of the grip is amazing.
Wet or dry, cold or hot, you will be amazed at how secure your pistol feels using our grip enhancements!
We are
committed
to the highest standards of customer service and product quality.








"These are the best grips you'll ever find fer yer pistol!"

Our Custom Manufactured Laser-Cut Grip Enhancements Will Give You Unparalleled Control And Confidence With Your Polymer Framed Handgun In Any Situation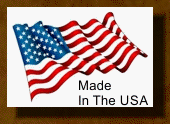 FAST-n-FREE SHIPPING with TRACKING

Copyright © 2013, Sand-Paper-Pistol-Grips.com. All rights reserved.