60-Day Money Back Guarantee
Sand Paper Pistol Grips.com
PO Box 691767
Tulsa, OK 74169-1767
United States of America






Sand-Paper-Pistol-Grips.com wants to make sure that you are completely satisfied with our products and service. If you are not, and you wish to receive a refund, we will return your original purchase price up to 60 days after our original ship date, provided the conditions below are met. To request a refund, simply follow these steps:
2. Remove the grip enhancements, stick'm to a sheet of paper, and mail them back to us postage-paid.
(PayPal does not allow a refund of the cost + a postage concession. Only the original amount
can be refunded.) Returns must arrive before the end of the 60th day from shipping date.
3. After receiving the explanation and the returned product(s), we will issue a refund without
any further action on your part.
No other warranty or guarantee is either expressed or implied.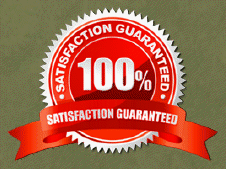 Guarantee


"These are the best grips you'll ever find fer yer pistol!"

Our Custom Manufactured Laser-Cut Grip Enhancements Will Give You Unparalleled Control And Confidence With Your Polymer Framed Handgun In Any Situation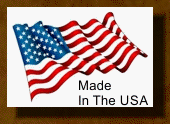 FAST-n-FREE SHIPPING with TRACKING

Copyright © 2013, Sand-Paper-Pistol-Grips.com. All rights reserved.