Frequently Asked Questions




FAQs

Are my purchases and identity secure?
- Yes. All payments to us are handled safely and securely through PayPal, the safest method of making online payments. You get an extra layer of security using PayPal because all your financial information (like your credit card number) is securely encrypted during the purchase process and your financial information is never shared with or seen by the person you're buying from. When you order from us, we receive an email stating that we have been paid for an order. We process your order and ship it to you.
Can I order over the phone?
- Unfortunately, we cannot take orders over the phone. It's a security and liability issue that is better handled through PayPal, because we never see your credit card information. All we see is the order, who ordered it, where it is going, and that it has been paid.
How do I install the grips?
1. Make sure your firearm is unloaded and safe to handle.
2. Clean hands with soap and water and clean the grips thoroughly with alcohol to remove oil and residue.
3. Peal the backing from the grips and carefully position them and attach.
4. Press evenly all over the grips to ensure complete coverage and attachment.
5. More detailed instructions and additional suggestions are included with each order.
Are the grips permanent?
- The grips will be semi-permanent, meaning that they will not come off during normal use or while carrying concealed. They can be removed easily by starting at one corner and pulling them off slowly. Warming them up with a blow drier will make removal easier. Care should be taken to avoid exposure to all cleaning solvents if possible.
How rough is the grip material?
- It is 80 grit, which is very fine.
- The silicon carbide grit material will not sluff off and get into your clothing or the inner workings of your gun.
- The grit material is bonded to a plastic backing, which has a peel and stick adhesive bonded to it.
Are your grips compatible for use on Hogue or Pachmayr grips?
- No. The material we use will not stick to rubber grip materials and the flexing properties of rubber grips would cause our grip enhancements to buckle and come loose. It is worth mentioning that unlike slip-on style rubber grip sleeves, our grip material will not add any appreciable bulk to the pistol grip.



"These are the best grips you'll ever find fer yer pistol!"

Our Custom Manufactured Laser-Cut Grip Enhancements Will Give You Unparalleled Control And Confidence With Your Polymer Framed Handgun In Any Situation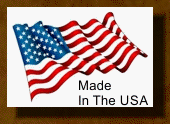 FAST-n-FREE SHIPPING with TRACKING

Copyright © 2013, Sand-Paper-Pistol-Grips.com. All rights reserved.