Order Grip Enhancements
Springfield Armory XDS 3.3 and 4.0
9mm / .40 S&W / .45 ACP
Kit Includes:
- One one-piece grip panel for the left, front and right sides of the grip.
- Two backstrap panels.
- Extended magazine panels.
- Alcohol swab for cleaning grips and installation instructions.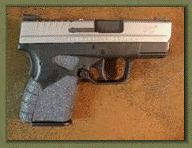 "These are the best grips you'll ever find fer yer pistol!"
All Products Are Built On Demand And Shipped No Later Than The Following Morning.
(Most of the time we ship the same day.)
(FREE Shipping & Handling via the United States Postal Service - First Class Box - WithTracking)
Our Custom Manufactured Laser-Cut Grip Enhancements Will Give You Unparalleled Control And Confidence With Your Polymer Framed Handgun In Any Situation










All grip models are available in Raw 80 Grit (black), Black Textured Rubber, GusGrips MAX-R Rubber (black), and 15 other grit colors and patterns.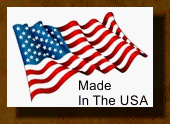 Copyright © 2013, Sand-Paper-Pistol-Grips.com. All rights reserved.