Grip Enhancements
CZ 75 Compact, P-01, 75 D PCR, P-01 Omega, Compact SDP
Kit Includes:
- Two Front of Grip Gripping Panels.
- Two Back Strap Gripping Panels.
- Four Slide Gripping Panels.
- Four Smaller Indexing Panels.
- Also includes alcohol swab for cleaning grips and installation instructions.
"These are the best grips you'll ever find fer yer pistol!"
(Price includes free shipping & handling via United States Postal Service - With Tracking.)
Our Custom Manufactured Laser-Cut Grip Enhancements Will Give You Unparalleled Control And Confidence With Your Polymer Framed Handgun In Any Situation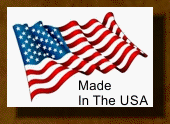 FAST-n-FREE SHIPPING with TRACKING

Copyright © 2013, Sand-Paper-Pistol-Grips.com. All rights reserved.
(The G10 grips shown are NOT included with the kit. They are included in the photos for comparison and contrast purposes. Only the peel and stick panels on the front, back, and slide are included in the kit.)