Grip Enhancements
Kel-Tec KSG
Kits Include:
* All Kits Include a Black Textured Rubber Cheek Piece. All other pieces, (Grip, Slide Handle, Angled Fore Grip) are provided according to the Material/Texture chosen from the drop down above
1 - Rubber Cheek Piece Panel made of self-adhesive Black Textured Rubber.
1 - Slide Handle Grip Assembly - In the material Chosen.
1 - Grip Enhancement Assembly - In the material Chosen.
1 - Angled Foregrip Grip Enhancement Panel. - In the material chosen.
The attachment on the bottom of the slide handle is an aftermarket product called the AFG Angled Foregrip by MAGPUL. You may or may not have this attachment. But just in case you do, we made grip panels for it that ship with this kit as well. If you don't have this attachment, you may be able to modify the angled foregrip piece on whatever you have.
"These are the best grips you'll ever find fer yer pistol!"
(Price includes free shipping & handling via United States Postal Service Only. Tracking Number Provided.)
Our Custom Manufactured Laser-Cut Grip Enhancements Will Give You Unparalleled Control And Confidence With Your Polymer Framed Handgun In Any Situation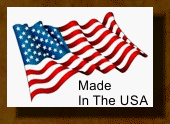 FAST-n-FREE SHIPPING with TRACKING

Copyright © 2013, Sand-Paper-Pistol-Grips.com. All rights reserved.