Grip Enhancements
Rock Island Armory (Armscor) MAP FS or MS 9mm
Kit Includes:
- One one-piece grip panel for the left, front and right sides of the grip.
- One backstrap panel.
- Forward Slide gripper panels.
- Also includes alcohol swab for cleaning grips and installation instructions.
"These are the best grips you'll ever find fer yer pistol!"
(Price includes free shipping & handling via United States Postal Service - With Tracking.)
Our Custom Manufactured Laser-Cut Grip Enhancements Will Give You Unparalleled Control And Confidence With Your Polymer Framed Handgun In Any Situation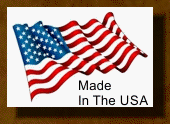 FAST-n-FREE SHIPPING with TRACKING
(Some FS plastic carrying boxes are labeled "MAP1" 9mm. The parts for this pistol are made by Tanfoglio in Italy and shipped to the Philippines where they are assembled and marketed by Rock Island Armory (Armscor). It is an exact copy of the Tanfoglio Witness Small Frame made prior to 2005.)

Copyright © 2013, Sand-Paper-Pistol-Grips.com. All rights reserved.
The Minimalist Kit, listed in the drop down list to the left, covers only the front and back of the grip frame (not the grip panels) and still includes the slide grippers as well.