Colt 1911 and 1911 Clones Grip Enhancements
Lightening Bolt Pattern
Grip enhancements made specifically for 1911 Style Handguns with full-lenth grips
(Full Size 1911 - Combat Commander - Etc)




Shop with confidence, knowing your financial information is secure no matter how you choose to pay. PayPal is always free for you to make a purchase. You don't even need a PayPal account and you can pay in up to 24 currencies.

Credit Card Statement Name will display: PAYPAL*SndPprGrips
Extended Credit Card Statement Name will display: PAYPAL*SANDPAPERPISTOLGRPS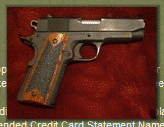 Includes 6 Grip Panels:
- 1 grip panel for each side of the handgun.
- Plus 1 Front Strap Grip Panel, 1 Mainspring Housing Grip Panel, 2 Slide Grip Panels.
(Slide grip panels not shown in photos.)
- Also includes alcohol swab for cleaning smooth grips and installation instructions.




"These are the best grips you'll ever find fer yer pistol!"
Or

Price Ranges from $14.99 to $17.99 depending on options of texture and/or color chosen below.
(Price includes free shipping & handling via United States Postal Service Only.)
Our Custom Manufactured Laser-Cut Grip Enhancements Will Give You Unparalleled Control And Confidence With Your Polymer Framed Handgun In Any Situation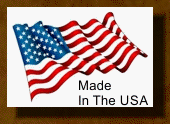 FAST-n-FREE SHIPPING with TRACKING

Copyright © 2013, Sand-Paper-Pistol-Grips.com. All rights reserved.