Glock Product Ordering Selections
Products








"These are the best grips you'll ever find fer yer pistol!"
Glock Gen 2 Standard Models
Glock Gen 3/Gen 4 Standard Models
Glock Sub-Compacts
Glock Gen 2, 3, & 4 Compact Models
Glock 17 - Gen 5

Our Custom Manufactured Laser-Cut Grip Enhancements Will Give You Unparalleled Control And Confidence With Your Polymer Framed Handgun In Any Situation
Glock 42
Glock 43
Glock 36
Glock 20SF, 21SF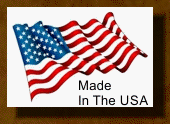 FAST-n-FREE SHIPPING with TRACKING
Glock 29SF, 30SF, 30S

Copyright © 2013, Sand-Paper-Pistol-Grips.com. All rights reserved.
Glock 19 - GEN 5
Glock 19X
Glock 43X and Glock 48 (One kit fits both models.)
Glock 45