Customer Comments and Feedback









"These are the best grips you'll ever find fer yer pistol!"
Paul from Canada - September 26, 2013
I just wanted to say I received my order today and I must say these are the best feeling grips I have ever had the pleasure of testing !!!!! Good Work !! Plan on purchasing more !!!! Paul from Canada : )
Vern S. October 4, 2013
Wow, just received these new MAX-R grips, and you're right, they are amazing. The grip is phenomenal, and I like how I won't need to worry about tearing up my shirts now. You've really gotta get the word out about these grips, as these are way better than anything your competitors are using. I'll be sure to spread the word wherever I can. You should send some sets out to some of the big YouTube personalities. I know with their thousands of followers, you'll get plenty of sales.
Matthew S. from Iowa - October 4, 2013
First and foremost I'd like to say that the customer service I received was absolutely outstanding....second to none(thanks)! As far as the grips go, I don't think you can really go wrong with any of them. I've tried the sandpaper style, the rubber style, and the GUSGRIPS MAX-R Rubber. For extremely wet environments my choice would be the sand paper. For shooting on a hot day with "damp" hands I would go with the textured rubber. For all other situations I would go with the GUSGRIPS (my personal favs). They are soft and very comfortable, yet offer a ton of grip and "stick" without tearing your hands up. Like I said before, you really can't go wrong! All the grips are high quality and custom fitted to a particular firearm. Having a good grip on your gun increases accuracy and safety. Make the investment in these grips. You won't be disappointed.


Page 2
Our Custom Manufactured Laser-Cut Grip Enhancements Will Give You Unparalleled Control And Confidence With Your Polymer Framed Handgun In Any Situation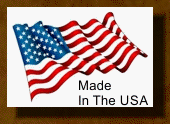 FAST-n-FREE SHIPPING with TRACKING

Copyright © 2013, Sand-Paper-Pistol-Grips.com. All rights reserved.